Ready to list your home? Great! The Spring market is notorious for fast sales, but just because there are buyers a-plenty, doesn't mean you should put that for sale sign up right away. Here are my favourite inexpensive ways to increase the value of your home. Do these easy and inexpensive things before listing your home and I promise you'll get great ROI.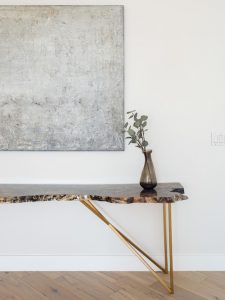 Photo via Houzz
Paint Your Walls
A gallon of paint costs around $50 dollars, but a fresh coat of paint that makes your home look cleaner and brighter can go a long way towards increasing your home's value. Whether you're cleaning up a white wall that's gotten a little… off-white… over the years, or covering up that bright fuscia you once thought was a good idea, repainting your walls is
always
a good idea.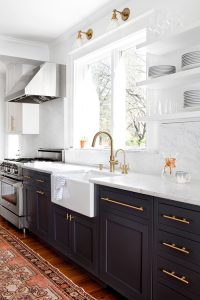 Photo via Houzz
Upgrade Kitchen Hardware
If you picked your original hardware a few decades ago, or opted for something super colourful to satisfy your unique taste, it's worth spending a few bucks to swap out your hardware. Think basic knobs and pulls – in black, silver, or gold. Look for a streamlined shape that isn't too bulky or ornate.
The cost of hardware can vary greatly, so depending on how many kitchen cabinets you have, this could add up… but it's entirely possible to upgrade your kitchen to modern times for less than a few hundred dollars. Check out Wayfair for a great selection with free delivery.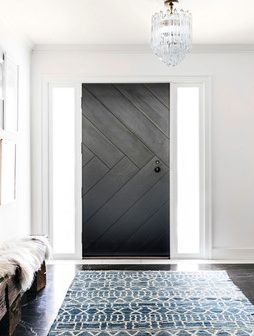 Photo via Houzz
Change Your Entry-Way Lighting
First impressions are a big deal, especially when it comes to your home. Walking into a dark corridor upon entry primes prospective buyers to look for everything that's wrong with your home. Instead, greet them with a warm, white light from a fixture that highlights your home's assets – whether it be high-ceilings, modern finishings, or grand open space.
Declutter
A clean and tidy home is not only inviting to prospective buyers, it makes your home seem bigger. The one thing everyone wants more of is space. Put your shoes away in a closet, get rid of the junk accumulating on your counter and coffee table, put away some of the blankets and pillows lining your couch. In this case, less is more.
While we love your kids' art work, take it off the fridge and put away family photos for showings and open-houses. This will help buyers really imagine their lives in your home and hopefully encourage an offer!