After two years, the turbulent real estate market appears to be normalizing. With the new government in power, we don't anticipate any further legislative intervention from the provincial government. The four interest rate hikes over the past year have calmed the market and brought sanity and balance.
September's average GTA sale price was up 2.9% year-over-year. This overall increase was largely thanks to a 10% increase in condo sale prices, as detached home prices were actually slightly down. I'd speculate this is related to a dramatic increase in detached home inventory – up 81% from August!
The numbers in our little corner of Central Toronto* painted a different picture where all market segments witnessed price increases: detached home prices were up 8.2%; semi-detached climbed by 10.6%; while condos were up a whopping 11.1% year-over-year.
The past few months have shown a steady comeback by the market, combatting the various legislation and processes designed to cool it down. Unfortunately, the possibility of another interest rate hike is probable as we approach the end of October. If the Bank of Canada does in fact raise the rates, buyers will feel the impact of the mortgage stress test, once again.
Think about this…before the rate increases and the mortgage stress test, you could get a 5-year mortgage at a low rate of 2.75%. Affordable? Yes. Now, that same buyer for the same house would have to apply and qualify at a rate of 3.7% + 2% + 5.7%!! That's more than double what it was 18 months ago! What can you expect? Three things: More buyers dropping out of the market, declining prices, and listings staying on the market longer.
This is a marketplace where knowledge and professionalism are best suited to add value to your real estate experience. This is where I come in. With over 30 years of Toronto real estate experience, I've seen it all. I'm happy to guide you to a smooth buying or selling journey. Reach out to me today: 416.566.7730 or susanbandler@chestnutpark.com.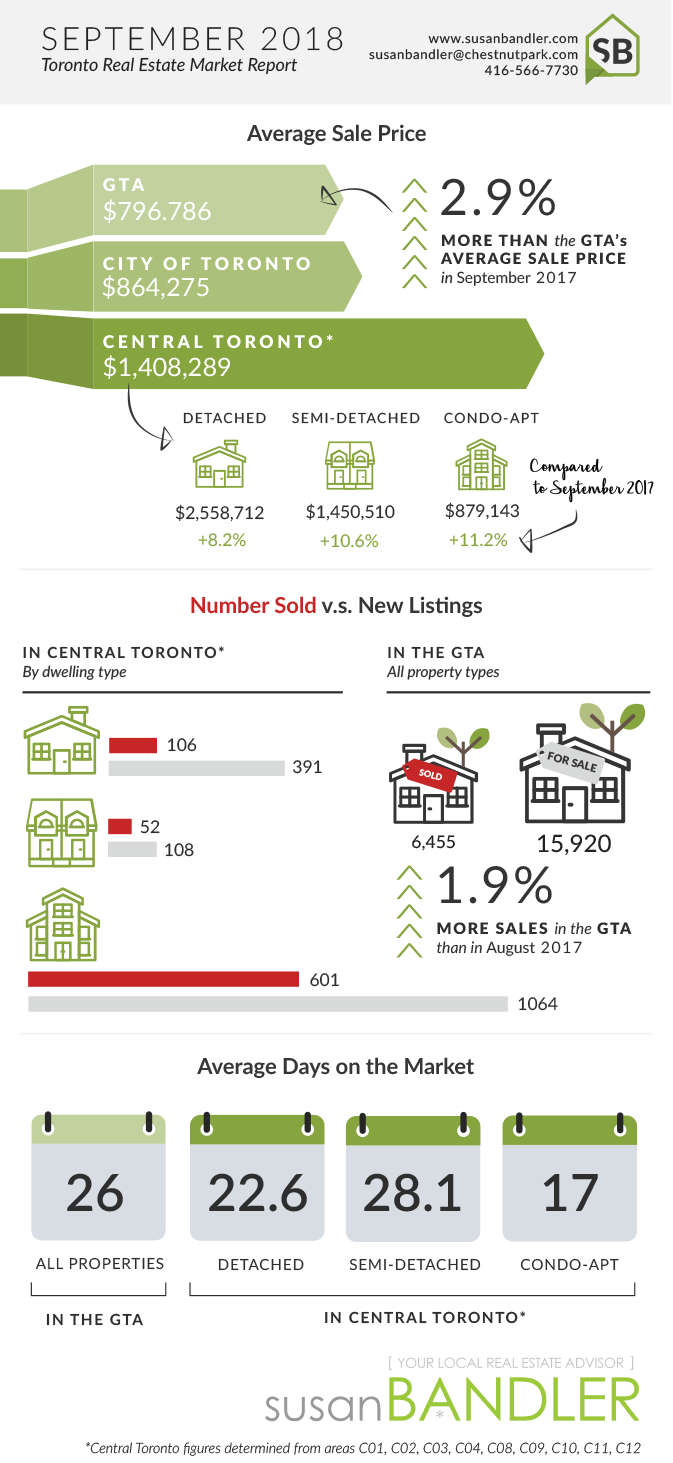 Want more content like this?
Subscribe to my mailing list!