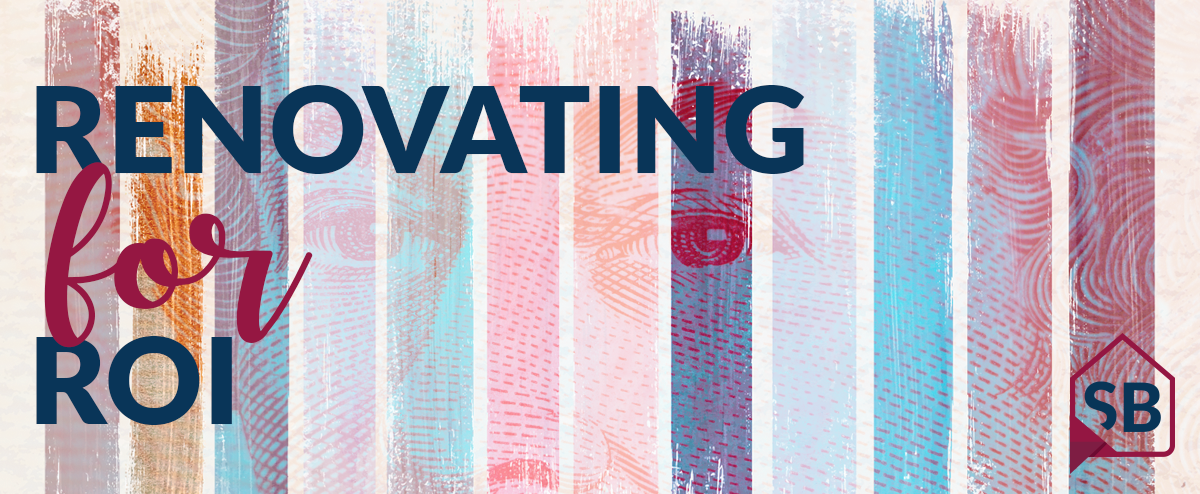 Considering a remodel? Some renovations add value to your home; others are exactly what you want, but have little to offer prospective buyers. Always consider how your renovations impact resale value. If you're planning to sell in the years following a renovation, it's especially important to consider whether you'll see a return on your investment. If you won't, it may be the kind of renovation you do in your next home instead.
Where to Renovate: The Kitchen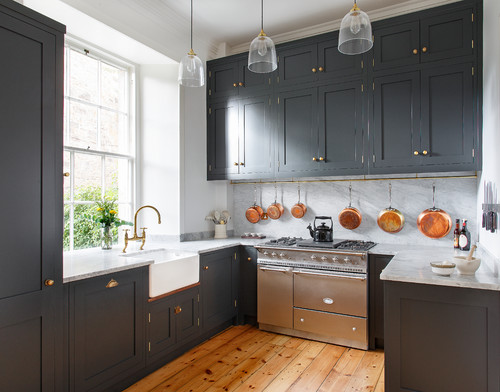 Image via Houzz
In terms of ROI, the single best space to remodel is your kitchen. This is the room in the house that offers the most wow-factor. For maximum value, I recommend keeping the layout of your kitchen the same. By not moving any appliances, and therefore avoiding the need for electrical changes, you'll save big. Instead, focus on aesthetics and functionality. If you've got vinyl countertops, update them with granite, quartz or porcelain. I recently renovated our kitchen and we used an amazing porcelain-like product called neolith. It's beautiful, and stands up to just about anything you're going to dish out! If you're working with a smaller budget, consider butcher block – they're becoming increasingly popular and look great.
The next thing to consider is storage. Do you have enough? If you don't have a pantry, this is something to make sure you find space for during a renovation. Installing short and shallow drawers behind your toe-kick panels is a great way to squeeze maximum storage out of otherwise unused space. If you want to get really fancy, consider an appliance garage!
If your appliances are really dated, it may be worth replacing them. Your best bet is something that's a noticeable upgrade, but doesn't break the bank. Brand new, top-of-the-line appliances rarely hold their value when it comes time to sell.
As I outlined in my post about cost effective ways to boost your home's value, it's wise to complete your reno with upgraded hardware and a neutral (and modern) paint colour for your cabinets!
Where NOT to Renovate: Kid Spaces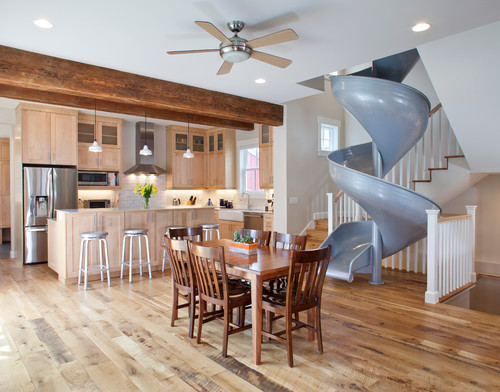 Image via Houzz
Yes, kids love having slides from their bedroom to the basement, ball-pits, climbing walls, and hidden passages. Make no mistake, if you're on the hunt for cool points – these are the kind of upgrades to make to your home. But, if you want to see your money again, this is not how you should spend it.
This type of investment may attract buyers with young kids, but what about all the other buyers out there? Not only will most buyers not have a need for these features, but they'll actually have to factor in the money they'll need to spend to reverse them.
Ultimately, it's the grownups that do the buying. If you're going to spend money on a renovation, make sure it's something that those of us over the age of 18 can enjoy!