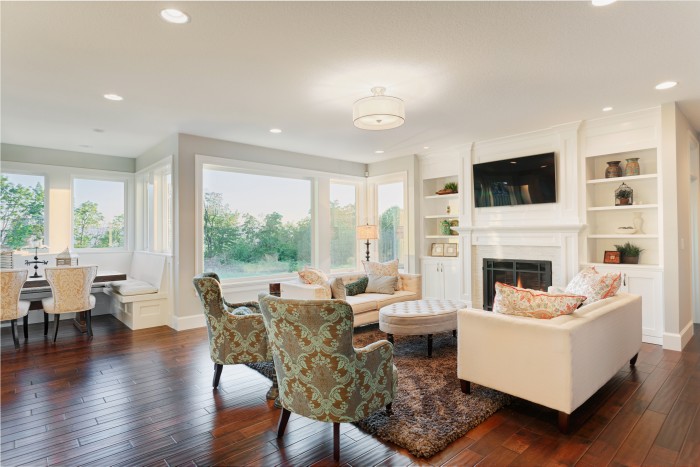 12 House Hunting Tips For the Busy Spring Market Ahead
It's not long before the frenzy of the spring housing market sets in, so if you are considering a home purchase in the coming months, now is the time to get focused and organized! Whether this is your first time, or twenty-first time on the house hunting circuit, here are a few tips.
Before you head out on showings:
1. Get pre-approved
Mortgage pre-approval takes the guesswork out of whether or not you can afford your dream home. You should be house hunting with the confidence of knowing exactly what you can afford.
2. Know the neighbourhood
Perhaps one of the most important elements to focus on is seeing the home as a package deal; which includes neighbourhood location, amenities, and schools.
3. Find the right agent
Not only is a Realtor essential to the searching and negotiation process of buying a home, they will be someone you will not only spend a great deal of time with but also go through a serious financial and potentially emotional journey with. Be sure to take your time in selecting the right fit for you and your family. (Check out my post on the most important questions you should ask when hiring an agent)
4. Set your priorities
Narrow down your list of must-haves with your Realtor and/or partner so that you have a clear vision of what you are looking for when you start hitting weekend open houses.
5. Be ready to pull the trigger
Homebuyers who find the house hunting process the most successful and efficient are those who are absolutely, one hundred percent ready to buy. They've considered their must-haves, they are pre-approved for a mortgage, they are focused on an ideal location and are aware of the comparables on the market to determine if a potential home is priced competitively.
While you are on showings:
6. Take photos/video
With only a few minutes for a showing or tour around an open house, it is helpful to take lots of photos and/or videos when viewing a home so that you can later reflect on details you may have missed during your time there.
7. Open closets
Believe it or not, storage is a a major consideration in a potential home. When touring a potential property, don't forgot to open closets and cabinets to ensure there is ample space for coats, linens, sporting equipment, etc.
8. Keep furniture in mind
Unless you are starting fresh with furnishings, keep your current furniture in mind always. Will you be able to fit your kind bed through the door? Will your sectional sofa set up nicely in the family room? It's not necessarily a make-it-or-break-it scenario when it comes to furniture, but it will save you a good amount of money if you find a space that fits some of the most basic furniture pieces you already own.
9. Look high and low
Don't keep your gaze at eye level when viewing a home. Make sure to look up at the ceilings and crown moldings, and down to floors and baseboards to determine the condition of the property.
10. View the property at different times of day
This one is very important as most open houses happen during the brightest time of the day. Book an evening visit to check out the light quality or show up in the morning to see if you could be missing a particular spot where the sun blasts through (perhaps an east-facing bedroom?). If you are seriously considering the home, make sure you've seen it in both night and daylight.
11. Check water pressure
Don't be afraid to turn on taps, flush toilets, and run showers for several minutes to check water temperature and pressure. Any weakness in these areas could cost you some upgrades down the road.
12. Focus on the things you can't change
Wallpaper, paint colors, floors, windows, lighting are all things that can be changed or upgraded fairly easily without much inconvenience or cost to you so don't get too hung up on appearances. A few things you should absolutely focus on, however are the fixed issues like sun exposure, school district, neighbouring properties, size/shape of your lot. Don't let an emotional connection with the home itself outweigh the potential (and unchangeable) problems.
Feature Image via Trulia
Article sourced from the Chestnut Park Blog