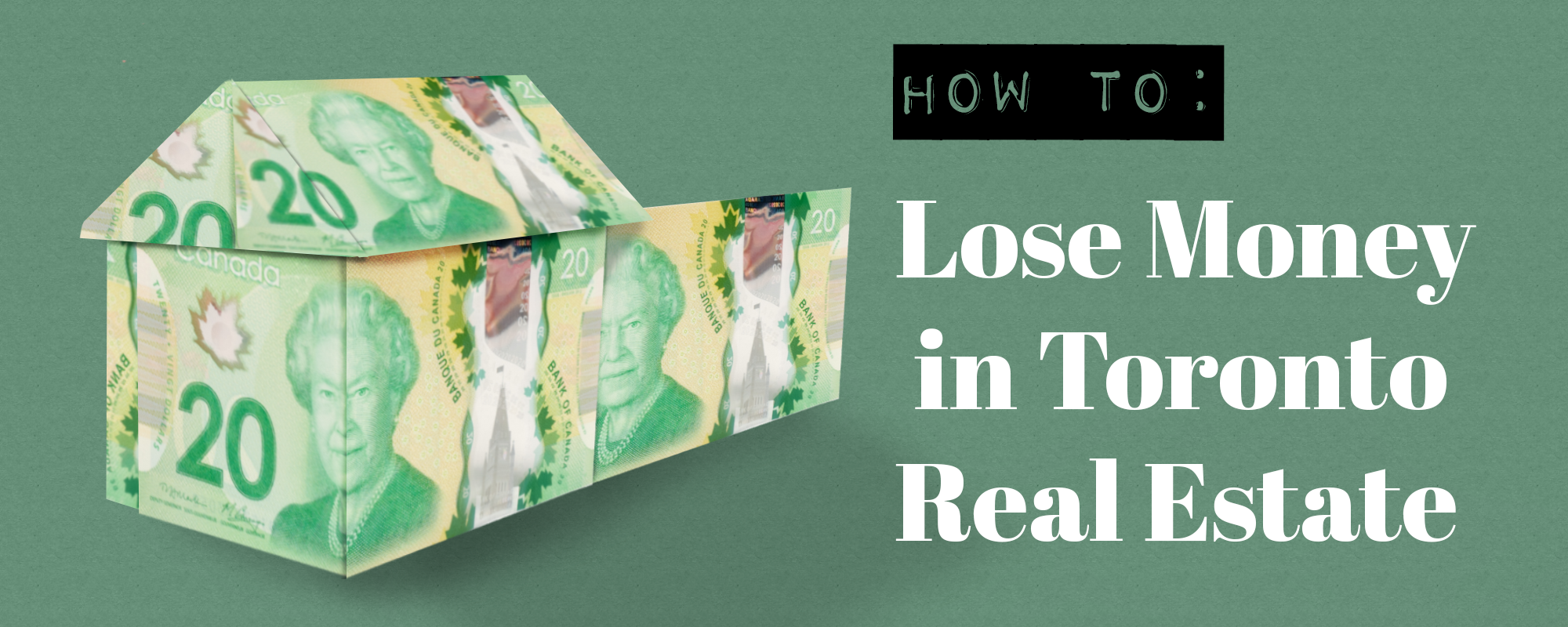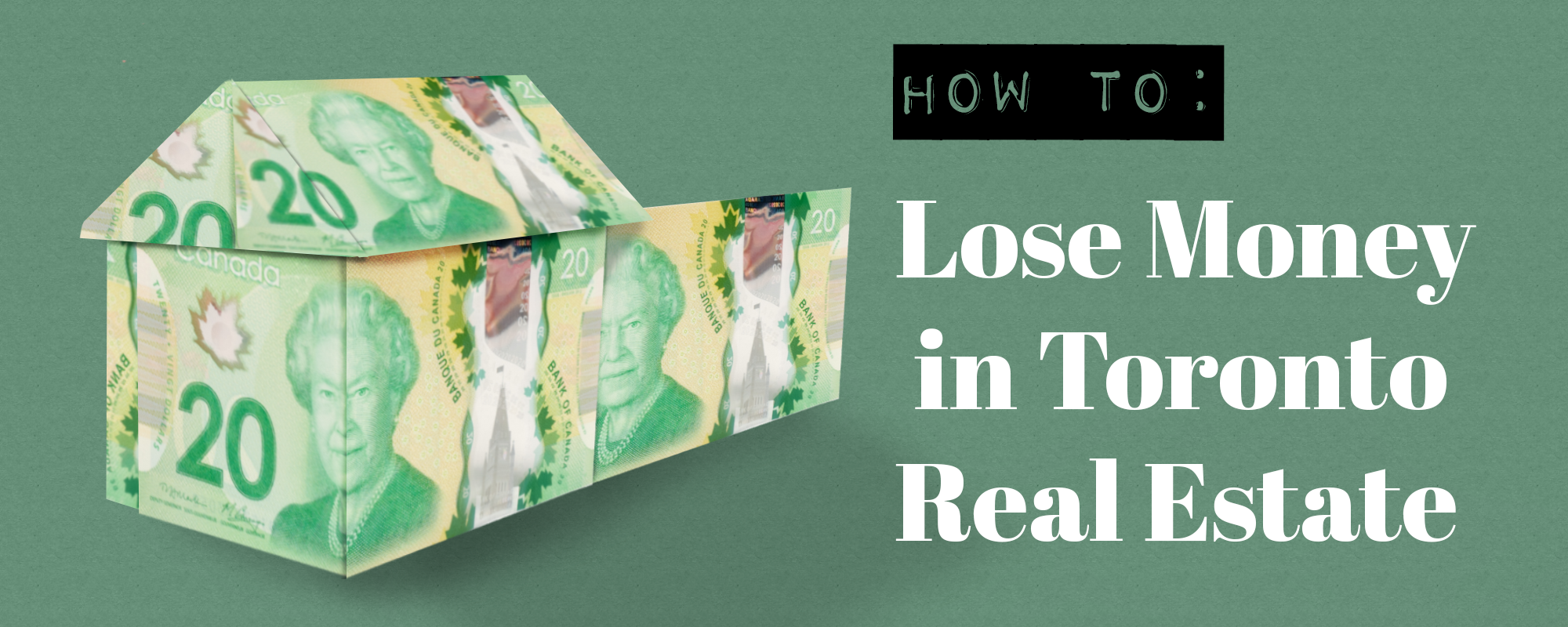 Toronto real estate sailed smoothly along an upwards trajectory for decades, including its huge run that lasted up to the end of 2017. When things finally got too hot, legislation was implemented that made it harder to get approved for a mortgage, the price of borrowing increased, investor gains dwindled, and things started falling.
Not all real estate investments are created equal and during volatile times like these, it's crucial to approach real estate transactions with knowledge, expertise, and a plan. If you don't, you'll quickly realize how easy it is to give up your gains. Here are some sure fire ways to lose money on Toronto real estate transactions.
1. Don't Get Pre-Approved
There are so many horror stories about buyers scooping up properties for well over-asking, only to find out the bank won't approve them for a mortgage. In a moment of desperation, the buyer takes on a mortgage from a private institution with ridiculous repayment rates. Shortly after, it becomes clear that the only financially viable option is to list the property immediately. The result? A massive loss. Even worse than this situation? Backing out of a closed offer, and dealing with any legal action that may ensue. I cannot stress the importance of securing financing before you put in an offer.
2. Embrace Your Querky Style
Unless you're buying your forever home, choosing pink granite, faux-leather wallpaper, or fluorescent lighting is a great way to decrease the perceived value of your home. Spending thousands of dollars on a bathroom remodel while leaving the basement completely unfinished? Not a great move. While these may be aesthetic choices that work for your taste and lifestyle, they aren't for everyone.
You'll spend money on the renovation and lose out on extra profits from the sale. Yes, these are all changeable decisions – but your home won't show as well and prospective buyers may not realize the potential. Plus, many buyers aren't willing to take on renovations that they'll want to make so soon after moving in.
3. Ignore the Neighbourhood
Ever been driving down a street and notice that one house that sticks out like a sore thumb? People like neighbourhoods for the consistency, even conformity, that they often represent. Building, or renovating a house so that it no longer fits in with the neighbourhood is a guaranteed way to kiss your returns goodbye.
It's also important to keep your surroundings in mind when it comes to interior finishings. If it cost $600K to buy a 1-bedroom condo, don't spend $200K updating the interior with top of the line appliances, hardwood floors, and floor-to-ceiling marble. Just because you can, or want to, doesn't mean it's a smart decision.
4. Follow the Crowd
Often in real estate, we'll see short surges of interest in a particular area. Perhaps a new restaurant in the area is getting positive press, or a school in the district has been recognized for excellence. Whatever the reason, when an area sees an unusually high rate of multiple offers, it is not time to jump on the bandwagon. Remember, multiple offers are not always indicative of a good deal or a great product. Do your research. A good real estate professional will be able to advise you on the staying power of the trend.
Real estate is a great opportunity to put your money to work while putting a roof over your head – but it's not foolproof. What was the worst move you ever made?