The Land Transfer Tax has been in the news a lot recently. The surrounding municipalities of the GTA were threatening to grab another tax almost equivalent to the Ontario LTT (a little less than 2% of the purchase price). While this looked like it was a go, it has been recently shot down and thankfully this was disallowed (for the meantime anyway). While the topic is on everyone's mind, let's get down to basics and really understand this tax.
As anyone who has ever bought a home can attest, you have to pay Land Transfer Tax.  Calculating exactly how much LTT can be tricky. The first thing to know is that there are two different types of Land Transfer Tax: provincial and municipal. Right now, only those who buy in the city of Toronto are required to pay BOTH the municipal and provincial taxes.
The boundaries for the City of Toronto, in reference to this tax, are as follows: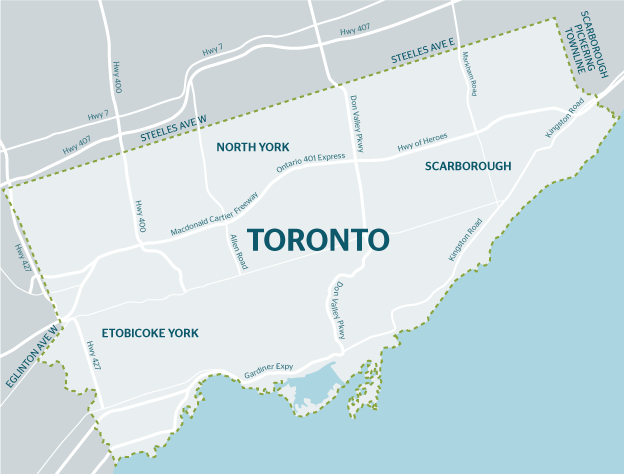 Map courtesy of ratehub.ca
The other factor in determining the amount of LTT you pay is the purchase price of your home. The following tables break down the rates.
Toronto

Land Transfer Tax Rates

Ontario 

Land Transfer Tax Rates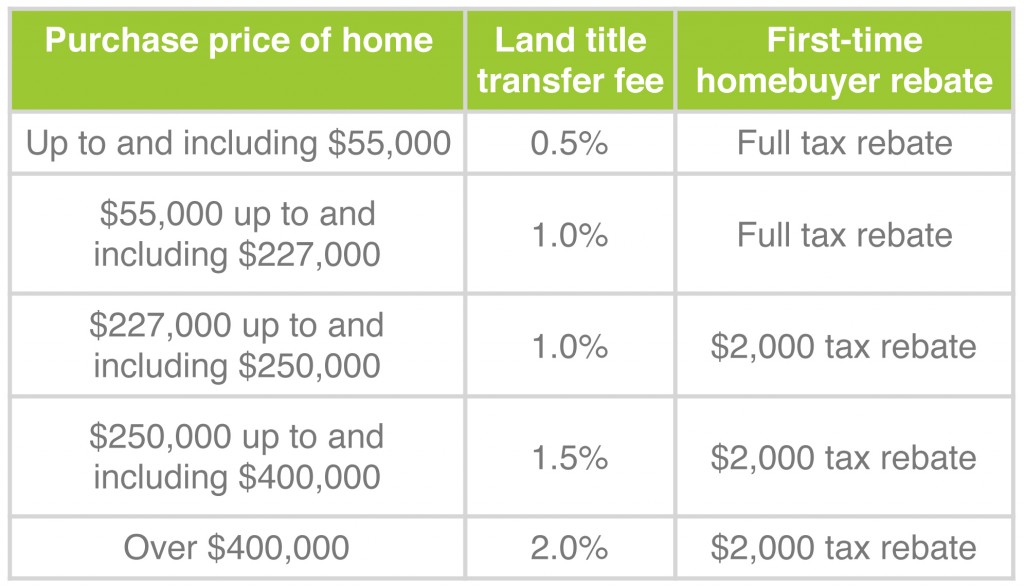 There are plenty of calculators online to help you figure out the amount owing. I really like the calculator at www.ratehub.ca. Your real estate lawyer will also give you your final tally.
A note to the first-time home buyers: Eligibility towards the $5725 in instant rebates are only available to purchasers who:
Are 18 years of age or older

Have never owned real estate anywhere else in the world 

Must intend on occupying the property purchased as their principal residence (as opposed to an investment property that will be rented out) within 9 months of purchase

If the home is newly constructed, it must be eligible for home warranty

A spouse can not have owned a home while being your spouse (but may have owned a home previously)
For more information on how you can apply for the rebate, give me a call and I'll walk you through it.
Feature image via Chestnut Park Blog