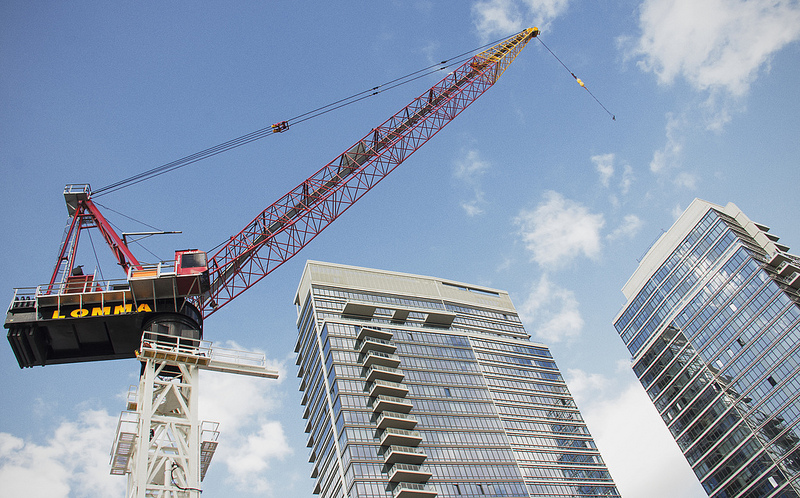 Have you ever considered purchasing a condo from pre-construction?  The marketing for these condos can be pretty convincing with pics of the lifestyle you'll automatically fall into once you buy! 
Up until recently if you bought from plans, most would have increased in value upon completion, so you were already ahead of the game. Not so much in today's market.
Here's my simple overview of the pro and cons of buying from pre-construction.
Advantages:
1. You have the opportunity to customize or upgrade certain aspects of the unit when it comes to finishings.
2. They tend to cost less than resale because of the risks involved with delays and closing (more on this below).
3. You have more time to save up for your condo because you pay the builder a series of payments as a deposit. 
Disadvantages: 
1. Developers have become wise to the popularity of these condos for investors so they have raised the prices to match resale condos in the same area (that eliminates pro #2 above).
2. You really have no idea when your condo will be finished and ready for you to move in. Your developer can give you estimated dates, but often these dates are delayed and in some cases even abandoned.
3. You have to pay an occupancy fee before the building is registered. This is a combination of maintenance fees, property taxes and interest from any unpaid balance, and it does NOT go towards your mortgage.
4. Canada Revenue has been cracking down on owners who are looking to make a quick buck on condos and will smack you with HST on the sale if you didn't occupy the unit.
If you would like to explore a new project you will need to be well educated on all the minutia and intricacies of buying from plans. It's a lot of work! I will be your hunter and gatherer of all the details on any particular project and developer, as well as the current market values so that together we can make an informed decision.
You can reach me at susanbandler@chestnutpark.com or at 416 925.9191
Feature image via 

MichaelTapp

 / 

Foter.com

 / 

CC BY-NC